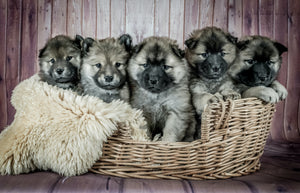 Finding a puppy
Yes dogs are in demand right now, and yes people are charging crazy prices for them, but believe it or not the breeders that have been breeding quality, healthy puppies for years are not using this current demand as an opportunity to make extra cash.
BUT, you will have to be patient. Finding the right breeder is as important as finding the right breed for you. Once you know what breed you want, make sure you do your research, be prepared to accept the good, the bad and the ugly that comes with that breed (all breeds have positives and negatives). Check insurance prices, some breeds are more prone to problems that insurance might not cover, can you afford to pay for the expensive surgeries if they are needed?
Once you are set on your breed, now its time to find the right breeder. The Kennel Club website is always a good place to start, they will show litters that are available, but often they all already have homes. But if you aren't in a rush you can get on the waiting lists with these breeders for their next litter. Another good site is Champdogs. You can type in your postcode and list the breeders by location. Then work your way through calling them to see if they have any litters planned and ask to go on their waiting list.
Remember, a breeder also needs to be convinced that you are going to provide a good home for their puppy, so much like a date or a job interview, you need to sell yourself to them as much as they do themselves. Don't be afraid to ask the breeder about health tests, if they vaccinate, what they wean the puppies onto. Any decent breeder will love that you are asking these questions, and will happily talk to you all day, even if you aren't buying from them because they want to help ensure the breed continues to thrive with responsible owners. 
You'll also find plenty of puppies on Pets4Homes, and they have create guides on the breeds with all the pros and cons. But you do need to be extra careful on here, as you might find a scammer, and you can expect over priced dogs, because the sellers are matching the prices others are selling their puppies for.
There are also lots of dogs and puppies in shelters and being rescued abroad that are very much in need of a home. If you think you are able to offer a home to one of these you'll be giving a much needed second change to a special pooch. Dogs Trust, RSPCA and Battersea Cats and Dogs Home are all great places to start. There are also lots of small charities that are rescuing dogs from aboard that are worth checking out. Head to Google or Instagram to find your local charity.
---